Episode 50: How to Manage Costs and Save Money on Your Cancer Journey
It is no secret that the costs of cancer treatments can be confusing and overwhelming. We put trust in our doctors and medical providers to make the best decisions for us, but are they always right for our budget? In this episode, we dive into improving the financial well-being of your cancer journey in a world where medical price gouging has become an accepted aspect of business. I'll be sharing the financial side of my cancer journey and what steps you can take to be an informed patient with a firm grasp on the resources available to you to spend less. A catastrophic medical diagnosis should NOT be a catastrophic financial crisis!
I'll talk about:
What financial well-being is, why it's important to touch base on this area — especially during a cancer journey — and how YOU can achieve it!

Why having insurance (even with a high deductible!) is so important
Some of my favorite tips to help you take control of unexpected bills and charges
Why YOU have the power to save money when choosing in-network providers (and how to save on out-of-network providers that you may not know are available!)
Options for help so you don't have to hide from the bills and what to look at BEFORE you empty your savings (there are MANY more options out there than you probably even realize!)
My TOP TIPS on how to take control of your medical budget and save you money (even if tracking finances isn't in your zone of genius!)
And much more!
Help someone in need of financial independence from their medical debt through a charitable donation at RIP Medical Debt
Continue the conversation in my free private Facebook group, Surviving is JUST the Beginning
Want to appear as a guest?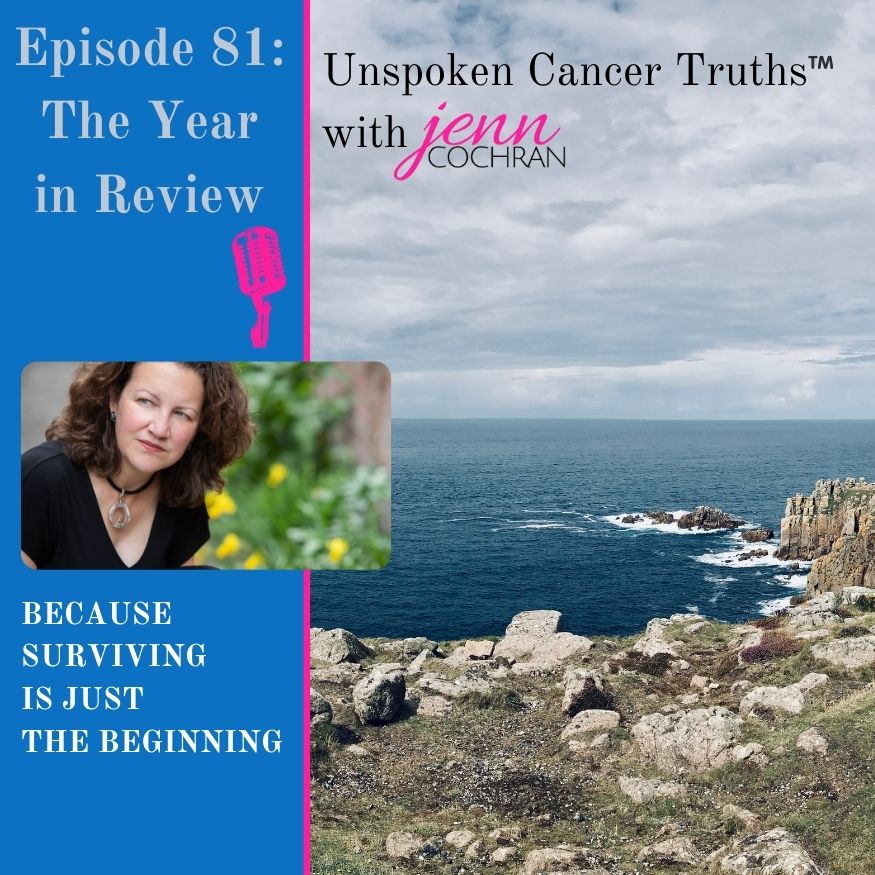 Episode 81: Unspoken Cancer Truths: The Year in Review I can't believe we are at the end of 2021! It has been another amazing year of Unspoken Cancer Truths™, and I'm so glad you've joined me along the way. In this episode, I'm recapping a snippet of each episode,...
read more