Episode 61:
Optimism, Survivorship, and Self-Advocacy with Kelley Lennon
A special podcast guest is returning for this episode to give us an update about her cancer journey—and I'm so excited to chat with her again. Kelley Lennon is a 37 year cancer survivor whose journey has taken her through 3 cancer diagnoses and treatments (Hodgkin's lymphoma at age 17, palate cancer 30 years later, and metastatic lung cancer soon after.) She was even asked to share her inspiring story of survivorship for Stand Up to Cancer's #10Years10Stories feature in 2018.
In this episode, Kelley opens up about her continuing health journey, why she shares her cancer story, and we'll dive into self-advocacy as a way to be informed & confident knowing your body.
We're exploring:
How immunotherapy is saving lives (like Kelley's!) and changing survivorship

The ways Kelley and her family stay optimistic about their future

Why she pushed for physical therapy—plus, the mental and physical benefits of movement

Navigating doctor's visits during COVID-19

Our TOP TIPS to utilize research and data to self-advocate and start a conversation with your doctor

The areas of cancer research we feel need improvement (and what we wish would change)

And so much more!
Check out this short video of Kelley's Stand Up to Cancer feature story
Follow me on Instagram to get the latest updates on the podcast
Want to appear as a guest?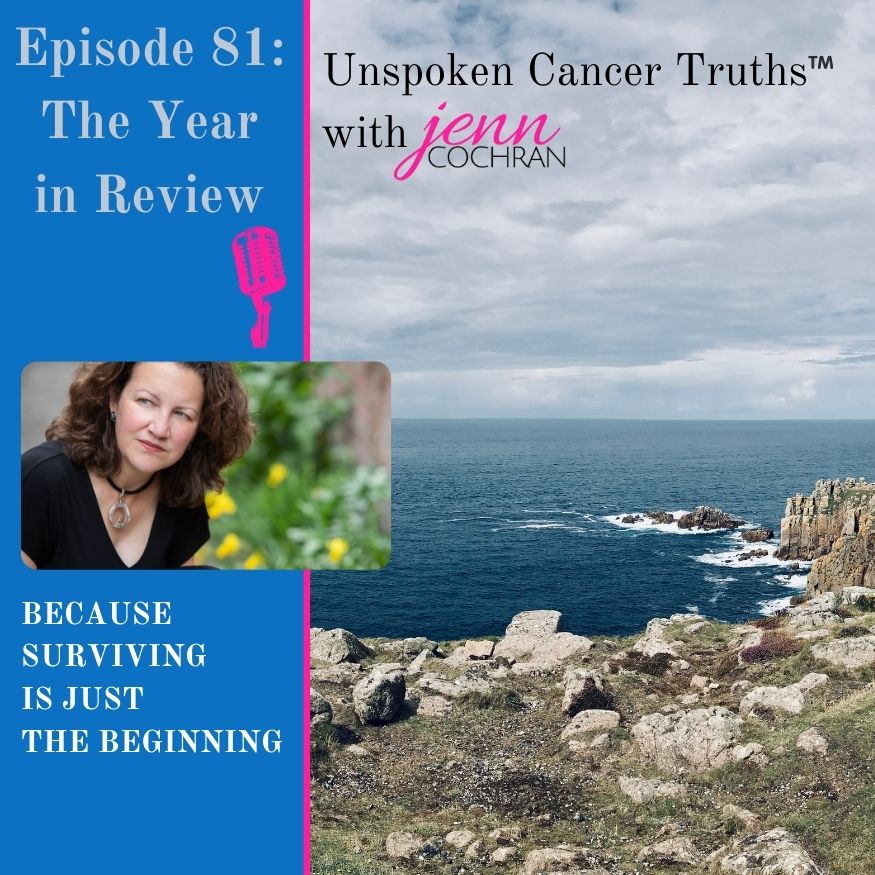 Episode 81: Unspoken Cancer Truths: The Year in Review I can't believe we are at the end of 2021! It has been another amazing year of Unspoken Cancer Truths™, and I'm so glad you've joined me along the way. In this episode, I'm recapping a snippet of each episode,...
read more