Episode 72: Make the Choices that Reclaim Your Power
No one chooses the cancer journey for themselves, so it's up to us to make the experience the best we can. Have you thought about what choices you can make to empower yourself and live more fully in the world?
In this episode, I'm sharing my thoughts on the universal laws of choice, letting go of the things that no longer serve you, and why making choices (and sacrifices) will help create a better quality of life as you navigate through survivorship.
I'm exploring: 
The many ups and downs of the treatment phase of cancer

Why I decided to make a change to the podcast 

How to get MORE clear about the ways your situation is impacting your social, emotional, and physical well-being

The #1 thing that might be impacting your long-term health

Why having a plan B makes the decision making process easier

And so much more!
Resources mentioned in this episode:
"The Laws of Spirit" by Dan Millman
Join me for a Coffee Chat here
Follow me on Instagram to get the latest updates on the podcast
 Continue the conversation in my free private Facebook group, Surviving is JUST the Beginning
Want to appear as a guest?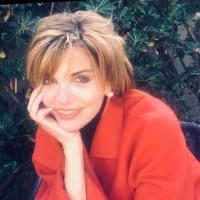 Episode 79: Normalizing the Conversation on Grief and Loss with Lesleigh J. Tolin Loss can occur in so many ways, and how we process the accompanying grief is an important step that is often overlooked. That's why I am so excited to bring you my chat with...
read more