Episode 35:
Sex and Reconnecting with Your Body After Cancer

with Tara Galeano
No one prepares you for this when you are diagnosed with cancer, and virtually no one talks about it afterwards during survivorship: what it's like to feel sexual, have sex, and just rediscover your own body after cancer. But we're talking about it today because it's so important! On today's episode I'm talking with Tara Galeano, a licensed professional counselor and AASECT certified sex therapist who has helped women (including many cancer survivors!) for over 20 years to get their sexy back. Join us as Tara answers questions from other cancer survivors about intimacy, sex, and reconnecting with your body after treatment.
We're diving into:
Tara's favorite unsung superhero that started her on this path

The unspoken challenges after a mastectomy

Dealing with the question "what makes me a woman?"

How to maintain or regain connection and intimacy with yourself and/or your partner while dealing with the physical changes after a mastectomy

Tara's favorite tips for dealing with the physical symptoms of treatment-induced menopause like hot flashes and vaginal dryness

How you can move past the mental hurdle of not being interested in sex when your sex drive is impacted by getting thrown into menopause overnight during treatment

The biggest thing you can do to improve your relationship (and it doesn't have to involve intercourse!)

How the relationship between arousal and desire changes as we get older

An integral tool to the healing process that no one talks about

And so much more!
Want to appear as a guest?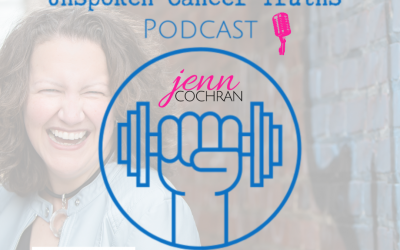 Episode 74: Lymphedema: an unexplained mystery indeed! I describe higher education as a little like a marathon!  You finish it and feel elated but wow I am never doing that again and yet here I am working on my second masters in public health (and I have completed 3...
read more