Episode 78: The Retreat My Soul Needed
Did you know that depression and anxiety are a common long term side effect of cancer treatment? If you've been feeling down, you're not alone! I've been feeling the same way.
So when I had the opportunity to be a participant at a Casting For Recovery retreat for women who've received a breast cancer diagnosis, I jumped in knowing it was exactly what my soul needed. Want to know more?
In this episode, I'm sharing everything you want to know about Casting for Recovery, and why I think you should apply for it RIGHT NOW!
I'm exploring:
Why support groups are valuable at ANY stage of a cancer journey
How Casting for Recovery gave us the opportunity to ask questions we never wanted to ask
The SURPRISING thing that happened when I spoke about lymphedema
And much more!
Learn more about Casting for Recovery, or jump in and apply
Check out Episode 44 of Unspoken Cancer Truths® "Fly Fishing for Survivorship Support with Wendy Gawlik" for more about Casting for Recovery retreats!
 Join me for a Coffee Chat here
Follow me on Instagram to get the latest updates on the podcast
 Continue the conversation in my free private Facebook group, Surviving is JUST the Beginning
Want to appear as a guest?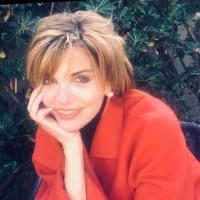 Episode 79: Normalizing the Conversation on Grief and Loss with Lesleigh J. Tolin Loss can occur in so many ways, and how we process the accompanying grief is an important step that is often overlooked. That's why I am so excited to bring you my chat with...
read more