Episode 73:
Switching Up the Standard of Care with Stacey Tinianov
Did you know that you have choices when it comes to treating your cancer? You CAN be in charge of your health and have the personalized care you want! My guest this week, Stacey Tinianov, is a mom, caregiver, and stage 0 breast cancer survivor. When she received her diagnosis at only 40 years old, she knew the standard of care was not for her, and she has a message to share for anyone else who feels the same.
In this episode, Stacey dives into the challenge of rejecting a standard of care, what treatment path she chose instead, and her TOP TIPS to be better prepared if cancer finds its way into your life. 
We're exploring: 
What it meant for her to have breast cancer at the same time as her mom

Why Stacey advocated for the Oncotype DX™ test—and what it revealed

Some SURPRISING statistics about Tamoxifen

How to achieve personalized care and engage with the healthcare system

What you might not know about obesity & breast cancer

The #1 way we spoke up about drug side effects (this is SO important!)

And so much more!
Join me for a Coffee Chat here
Follow me on Instagram to get the latest updates on the podcast
Continue the conversation in my free private Facebook group, Surviving is JUST the Beginning
Want to appear as a guest?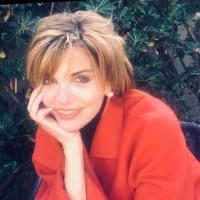 Episode 79: Normalizing the Conversation on Grief and Loss with Lesleigh J. Tolin Loss can occur in so many ways, and how we process the accompanying grief is an important step that is often overlooked. That's why I am so excited to bring you my chat with...
read more