CCN with Jenn Cochran:
Episode 22 Tanja Thompson
My guest today is Tanja Thompson. She was born and raised in Fort Wayne, a small town in the mid-west. Upon graduating from high school, she went to work at a nursing home, while her friends went to work at Dana and Harvester the largest car manufacturing plants in the mid-west. This was not her path – she knew her ticket out of poverty was to get an education, so she enlisted in the Air Force for the educational benefits. Tanja is a 2x breast cancer survivor and helps individuals in being their own health advocate in educating them about treatment options, early detection, through outreach. Tania also delivered a powerful TEDxTallk on her breast cancer journey from "Tragedy to Triumph". She is the Founder and CEO of the Breast Cancer Move Foundation a non-profit 501(3)(c), helping military, veterans, caregivers, and other uniform services move from the tragic diagnoses of the disease breast cancer into the light of triumph. While no one else in Tanja's Family has been diagnosed with breast cancer, at the same time she was diagnosed, three other military women in her office were also diagnosed. The lingering question for her is if it was an environmental trigger that brought on her breast cancer.
Want to appear as a guest?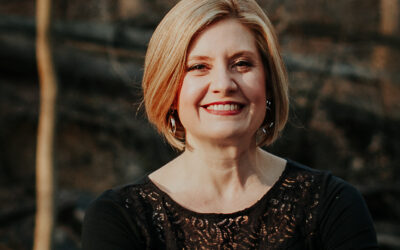 Episode 58: Finding Silver Linings During COVID-19 w/ Laura Morrow Your busy life doesn't always stop when you are diagnosed with cancer. This is true for this week's guest, Laura Morrow — breast cancer survivor and owner of Simply AIP, a subscription food service for...
read more