Episode 69: How to Think Critically Before Taking Advice
There are so many research studies out there about the cancer journey, and it can be really tricky to navigate the plentiful information. How can you be sure that you are following advice that is factual and unbiased?
In this episode, I'm sharing my BEST tips to better understand research articles and studies, how to dig deeper into the sources referenced, and the importance of using critical thinking skills before taking ANY advice from a study or article. 
Listen now to hear more about:
My #1 strategy to critique a research study, report, or article 

How I debunked a lymphedema study (even though it was referenced A LOT)

Why you should care about the results of a study (and whether they're significant or not)

What I uncovered about a cryoablation report after applying my strategy

The problem with studies on food & diet as a sole cancer treatment 

And so much more!
Follow me on Instagram to get the latest updates on the podcast
Continue the conversation in my free private Facebook group, Surviving is JUST the Beginning
Join me for a Coffee Chat here
Want to appear as a guest?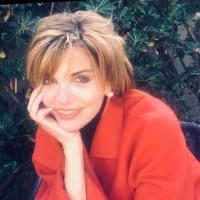 Episode 79: Normalizing the Conversation on Grief and Loss with Lesleigh J. Tolin Loss can occur in so many ways, and how we process the accompanying grief is an important step that is often overlooked. That's why I am so excited to bring you my chat with...
read more