Episode 62: Thriving Beyond Cancer with Athena Scalise Waitt
More and more people with cancer are living (and thriving!) beyond treatment. How can healthcare providers better meet their needs in a post-treatment world? I'm diving into this question with triple-negative breast cancer survivor thriver and mom of two, Athena Scalise Waitt.
In this episode, she's opening up about the ways she took control of her cancer & wellness journey, the unspoken side-effects of cancer treatments, and we'll dive into why there's still so much more to be done for survivorship care.
We're exploring: 
Why Athena believes an earlier stroke was connected to her breast cancer diagnosis

What's different about treating triple-negative breast cancer (and what it meant for Athena)

Her choice to have a bilateral mastectomy—and the silver lining of her "upgrade" a couple years later

Chemo brain, libido, and other (NORMAL!) lasting impacts of cancer treatments that no one talks about

What we think should be happening during post-treatment risk periods

How practitioner bias is impeding survivorship care plans 

And so much more!
Learn more about or donate to the Barnett-Searing National Cancer Foundation (BSNCF)
BSNCF 2nd Annual Virtual Walk/Run
Follow me on Instagram to get the latest updates on the podcast
Want to appear as a guest?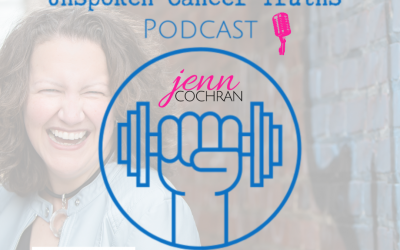 Episode 74: Lymphedema: an unexplained mystery indeed! I describe higher education as a little like a marathon!  You finish it and feel elated but wow I am never doing that again and yet here I am working on my second masters in public health (and I have completed 3...
read more