Episode 39: 
Mental Health Challenges in Survivorship (October Survivorship Panel – Part 4)
For our final episode in this series, the panel and I are talking about one of the biggest and most impactful survivorship challenges we face, but that is rarely talked about: the mental health side of survivorship and the gap that exists between treatment and reentry into everyday life. Our goal with this series is for you to feel less alone as you listen! Today, we're talking all about challenges with depression, anxiety, PTSD, fear of recurrence, and struggles returning to work. Let's dive in!
You'll hear:
The thing that's missing among all the 10+ doctors that you see as a cancer patient

How we were (and weren't!) prepared for these challenges in survivorship

The MOST important thing you can do for a loved one with cancer that no one really talks about

Complications of long-term Tamoxifen treatment

The surprising truth about when to expect the most mental health struggles

How different groups and nationalities deal with breast cancer and mental health challenges

Our biggest takeaways and advice for you if you're going through mental health challenges during or after cancer treatment

A surprisingly common source of trauma during and after cancer treatment

The piece that's missing in the transition between treatment into successful survivorship

What we found lacking in support groups

The reframe that gave me more freedom

And more!
Dancing in Limbo: Making Sense of Life After Cancer by Glenna Halvorson-Boyd and Lisa K. Hunter
Meet the panel:
Charlotte Schaff was diagnosed in 2018 at the age of 47 with stage 2A breast cancer. Check out more about her story in Episode 17
Gemma Emmett is a two-time breast cancer survivor diagnosed in 2013 at the age of 29 with stage 3B breast cancer and had a recurrence in 2017. Check out more about her story in Episode 8
Robyn McTague was diagnosed with DCIS in 2000 at the age of 44. Check out more about her story in Episode 14
Tanja Thompson is also a two-time breast cancer survivor who was diagnosed with bilateral breast cancer in 2004 and had a recurrence in 2009. Check out more about her story in Episode 22  
Want to appear as a guest?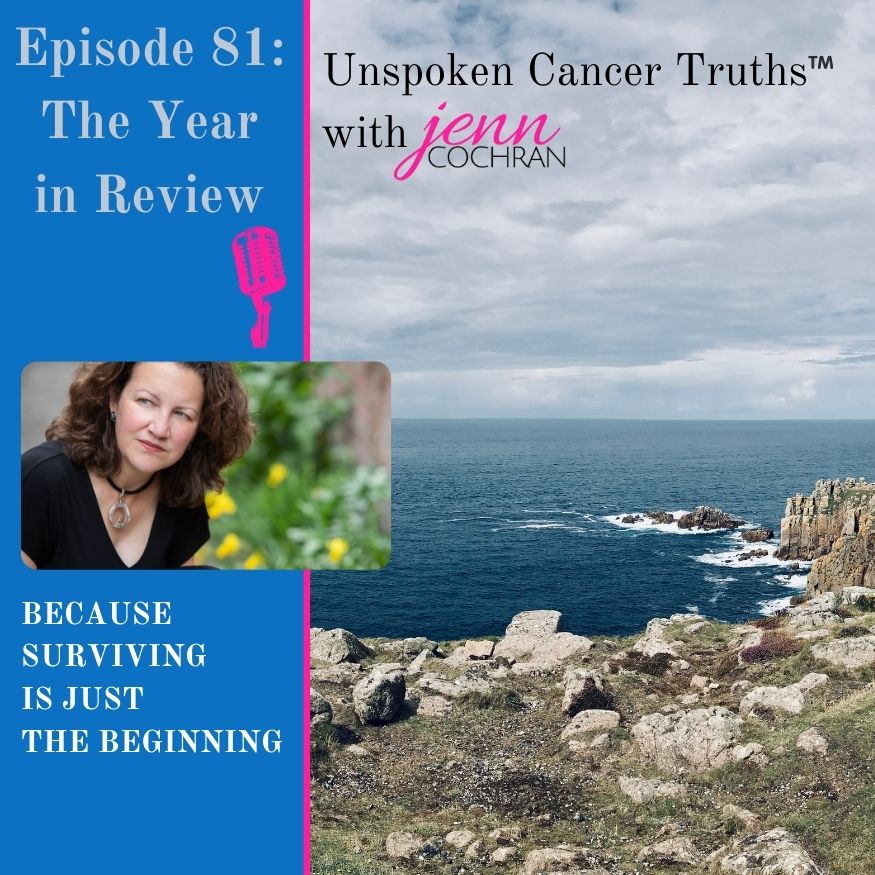 Episode 81: Unspoken Cancer Truths: The Year in Review I can't believe we are at the end of 2021! It has been another amazing year of Unspoken Cancer Truths™, and I'm so glad you've joined me along the way. In this episode, I'm recapping a snippet of each episode,...
read more