UCT with Jenn Cochran, Ep. 31: Choosing Joy with Bonnie McVee
We all get a choice. We don't get to choose cancer, but we get to choose how we look at our journeys. On today's episode I'm excited to talk with breast cancer survivor and life coach, Bonnie McVee, who chose joy while navigating her diagnosis and is an inspiration to others to do the same. Today she's sharing with us her own cancer journey, how she learned to move from a mindset of victimhood to one of joy, what it was like to learn to surrender as well as to ask and receive help, and so much more.
In today's episode, we're diving into:
– The best support Bonnie had during her cancer journey, and how she handled the sudden lack of support as she ended treatment.
– How becoming a life coach helped her reframe her cancer journey with a positive view, and how her experience with cancer has helped her serve her clients in better ways and grow as a life coach.
– The unexpected blessings of Bonnie's breast cancer journey.
– Why you should reframe your "fight" with cancer, and some ways she and I learned to shine a positive light on our journeys.
– Balancing independence with learning to surrender.
– And more!
Bonnie McVee, owner of Salt and Pepper Coaching is a life coach who is passionate about partnering with women in mid-life to clear their limiting belief, focusing on evolving their mindsets, and supporting them to thrive in the next chapter of their life.-
In her previous career, Bonnie was a hairdresser and enjoyed building rapport with her clients, learning about their lives, and making transformations that helped them feel confident, composed and celebrated.
Today, Bonnie utilizes her life coaching business to instill courage and ignite joy in the lives of her clients in midlife transitions as the awaken to their magnificence and create a life they are excited about!
"For me, there is nothing better than seeing a client have that 'a-ha' moment…allowing them to take action in a completely new way!"- Bonnie
Want to appear as a guest?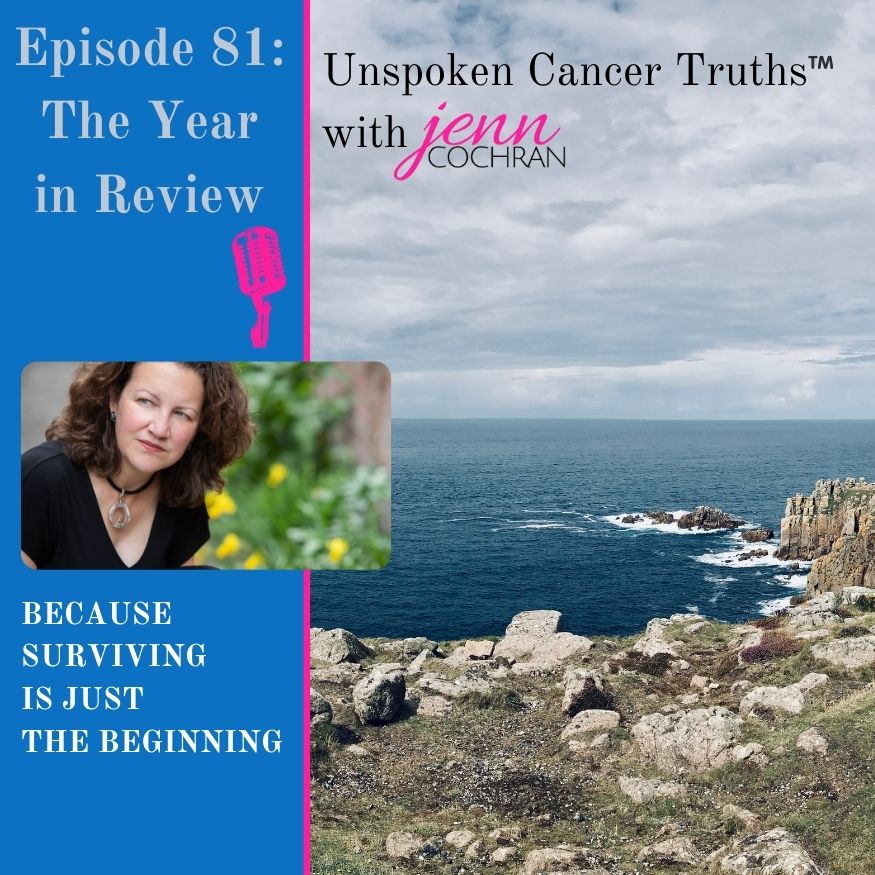 Episode 81: Unspoken Cancer Truths: The Year in Review I can't believe we are at the end of 2021! It has been another amazing year of Unspoken Cancer Truths™, and I'm so glad you've joined me along the way. In this episode, I'm recapping a snippet of each episode,...
read more