CCN with Jenn Cochran:
Episode 21 MaimaH Karmo
Welcome to episode 21 of the Cancer Cliff Notes with Jenn Cochran. My guest this week is Maimah Karmo. She is the Founder/CEO of the Tigerlily Foundation (Tigerlily) and a thirteen-year survivor of breast cancer. On February 28, 2006, at 4:45 p.m., Maimah was diagnosed with Stage 2 breast cancer. She had no family history and was 32-years old. While undergoing her second round of chemotherapy, she made a promise to God that if she survived, she would create an organization to educate, empower, advocate for and support young women affected by breast cancer. After her second treatment, Tigerlily Foundation was born. Tigerlily is a national organization, with hundreds of volunteers nationwide, providing breast health, wellness and transformational programs to young women.
Want to appear as a guest?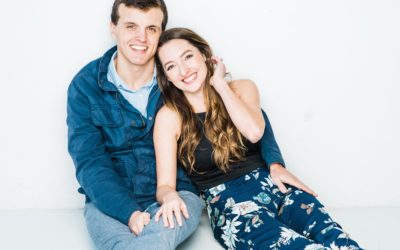 Episode 25 Jessica Walker Today I'm joined by Jessica Walker, a 29-year-old entrepreneur living in NYC with her husband Tommy. He has been fighting esophageal cancer for the past two years and is currently on a successful immunotherapy clinical trial. Jessica created...
read more