CCn with Jenn Cochran:
Episode 11 Sue Reier
My guest this week is Susan Reier. She is a veteran turned civilian who spent the bulk of her career in government service. She is an avid volunteer in her church and local elementary school, she is a crafter, quilter, and knitter. She is also a 14-year triple negative breast cancer survivor.
Want to appear as a guest?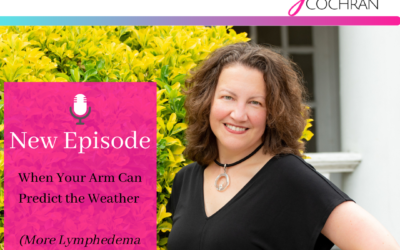 Episode 42: When Your Arm Can Predict the Weather (More Lymphedema Facts and my Favorite Tips for Managing It!) If your arm can predict the weather within a 48 hour window, then you know the struggles around this condition that isn't talked about nearly enough:...
read more