CCn with Jenn Cochran:
Episode 11 Sue Reier
My guest this week is Susan Reier. She is a veteran turned civilian who spent the bulk of her career in government service. She is an avid volunteer in her church and local elementary school, she is a crafter, quilter, and knitter. She is also a 14-year triple negative breast cancer survivor.
Want to appear as a guest?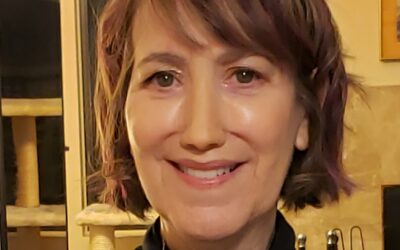 Episode 54: Barbara Caplan-Bennett on Losing Her Nose to Save Her Life The physical manifestations of cancer are unique to every journey, and some are more outwardly obvious than others. Our guest this week, Barbara Caplan-Bennett — a published author of several...
read more