CCN with Jenn Cochran: Episode 2 Vickie Vo
Welcome to the Cancer Cliff Notes™ Podcast with Jenn Cochran. In this weeks episode Jenn talks with guest Vickie Vo. She is a breast cancer survivor and fellow yogi.  Then stayed tuned for 3 tips to get moving today.
Want to appear as a guest?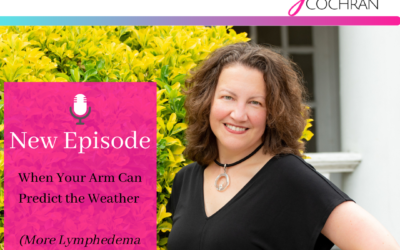 Episode 42: When Your Arm Can Predict the Weather (More Lymphedema Facts and my Favorite Tips for Managing It!) If your arm can predict the weather within a 48 hour window, then you know the struggles around this condition that isn't talked about nearly enough:...
read more