CCN with Jenn Cochran:
Episode 8 Gemma EmmetT
Today my guest is a 35-year-old, two-time breast cancer survivor, blogger and woman in tech. Diagnosed at 29 when her daughter was just 18 months old, she is a single mother to a now seven-year-old who's is more like her every day, which her mum would say is her just desserts! I am excited to have Gemma Emmet share her story, give a glimpse into what healthcare in the United Kingdom looks like and explore what equality means to her for patients and caregivers.
Want to appear as a guest?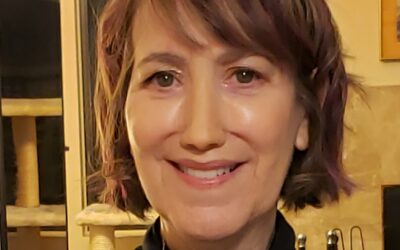 Episode 54: Barbara Caplan-Bennett on Losing Her Nose to Save Her Life The physical manifestations of cancer are unique to every journey, and some are more outwardly obvious than others. Our guest this week, Barbara Caplan-Bennett — a published author of several...
read more