CCN with Jenn Cochran:
Episode 5 Elena Sonnino
Elena Sonnino is a sought-after guide for getting out of your own way and living fully in the now. Her work as a life coach, yoga teacher, and speaker is an invitation to unearth, attune to, and embody the inner strength and wisdom that each of carries with us everywhere we go. She inspires individuals and groups to remove self-imposed obstacles, find steadiness in the now, and say yes to their wild, audacious dreams.
Want to appear as a guest?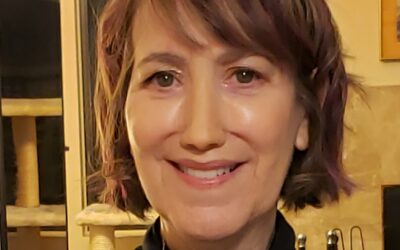 Episode 54: Barbara Caplan-Bennett on Losing Her Nose to Save Her Life The physical manifestations of cancer are unique to every journey, and some are more outwardly obvious than others. Our guest this week, Barbara Caplan-Bennett — a published author of several...
read more