Episode 67: Ditch Negativity and Try Something New
Have you ever felt scared to try something new? I've been there, too! Whether it's a new hobby, exercise routine, or an invitation, finding opportunities to venture out of your comfort zone can not only be positive, but may even turn into something you LOVE! In this episode, I'm sharing about the (sometimes unexpected) ways I've benefited from trying something new, and then I'm switching gears to dive deeper into a term I've heard a lot lately—toxic positivity.
I'm exploring: 
How I took action on something new (and the surprises I learned along the way!)

What toxic positivity looks like—and how to counterbalance it

Why experiencing your emotions is NOT toxic positivity

How to reframe and get support for negativity loops

What it means to have toxic independence (and why this is a COMMON problem for caregivers and cancer survivors)

And so much more!
Follow me on Instagram to get the latest updates on the podcast 
Continue the conversation in my free private Facebook group, Surviving is JUST the Beginning
Join me for a Coffee Chat here
Want to appear as a guest?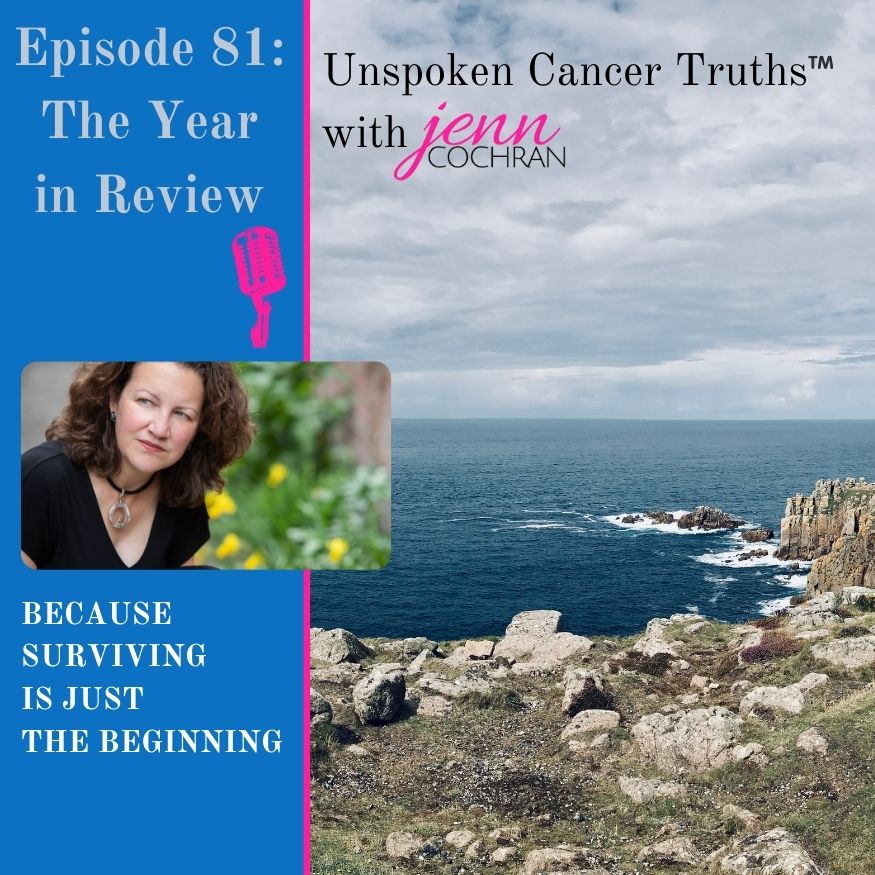 Episode 81: Unspoken Cancer Truths: The Year in Review I can't believe we are at the end of 2021! It has been another amazing year of Unspoken Cancer Truths™, and I'm so glad you've joined me along the way. In this episode, I'm recapping a snippet of each episode,...
read more