Episode 45:Making Friends with Everything in Your Life with Denise Manos
(Fitness in Survivorship, Part 3 of 5)
Exercise — whether you are a cancer survivor or not — doesn't have to look like working out in a gym, and I believe that it doesn't have to feel daunting and gets to be fun. As we continue our Fitness in Survivorship series this week, I am so happy to introduce my guest today, Denise Manos. Join us for today's episode as she shares her journey with metastatic breast cancer, her favorite activities for fitness, her exuberance for life, and her openness for exploring the often taboo topics of end of life planning (from palliative care to celebration of life activities!)
We're diving into:
The importance of mental health support when facing a cancer diagnosis

How to manage the high costs of cancer treatment (and some resources you can tap into that you may not be aware of)

The ever avoided talk about the realities of the financial side of treatment (and the medical system in general)

Why Denise feels everyone going through a cancer journey should have a palliative care member on their team (even if your cancer isn't end-stage)

The biggest lessons she has learned from her own journey

Exploring end of life wishes early (and the paperwork you need to have in order)

Why she focuses on a diet and exercise plan that is what her body needs RIGHT NOW (and how it gets to change!)

How to know when you should get a second opinion

Why you need to look at your cancer journey like a project manager (and the 5 aspects you need to make sure you are the lead on your team for!)
 Resources
If you need help getting moving again, let's talk! Set up a chat to reimagine exercise – email me at jennifer@fitnessdesignsolutions.com or schedule a coffee chat through the link in the Facebook group:
Want to appear as a guest?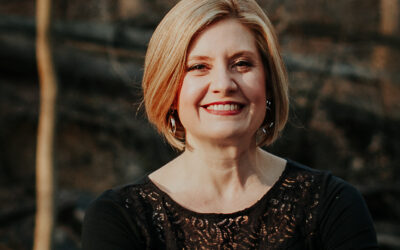 Episode 58: Finding Silver Linings During COVID-19 w/ Laura Morrow Your busy life doesn't always stop when you are diagnosed with cancer. This is true for this week's guest, Laura Morrow — breast cancer survivor and owner of Simply AIP, a subscription food service for...
read more