Welcome to season 2 of the podcast! The Cancer Cliff Notes™ podcast is now Unspoken Cancer Truths™! My guest this week is Dane David. Dane is the owner of an insurance agency, and today he shares his story about how a routine physical in 2016 to apply for life insurance through his own company led to his diagnosis of prostate cancer. Join us for this episode as he dives into the enlightening lessons he learned during this time about the importance of screenings and sharing a cancer diagnosis with your family.
Want to appear as a guest?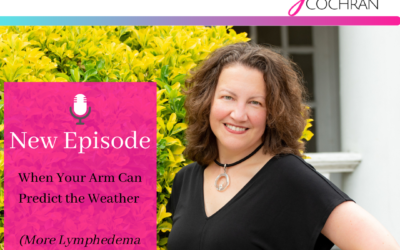 Episode 42: When Your Arm Can Predict the Weather (More Lymphedema Facts and my Favorite Tips for Managing It!) If your arm can predict the weather within a 48 hour window, then you know the struggles around this condition that isn't talked about nearly enough:...
read more