Episode 57:Navigating Healthcare in a Pandemic w/ Dana Hutson
What are the short and long term-effects of the pandemic on cancer screenings, diagnoses, and treatments? We're diving into this question this week with returning guest, Dana Hutson. As a consultant, facilitator, and advocate at Cancer Champions, she helps families gain clarity in the confusion of a cancer diagnosis and navigate the healthcare system with confidence.
On this episode, Dana is sharing some of the challenges (and silver linings!) of COVID on cancer & healthcare, bring awareness to advanced directives, as well as her BEST advice for navigating COVID restrictions so you can be an empowered advocate for yourself and your family. 
We're diving into:
STAGGERING statistics on the negative impacts of COVID on cancer screenings, diagnoses, and treatments — and what this mean for long term outcomes

Financial stresses of the pandemic that are often overlooked

A curious conundrum of "elective" treatments for cancer

The silver lining of COVID guidelines on healthcare systems and accessibility

We remove the stigma around end-of-life plans (and why it's never too early to make one!)

Everything you want to know about the COVID vaccine — plus, Dana debunks some common vaccine myths

Dana's TOP TIPS for supporting your loved ones facing COVID hospital restrictions

And so much more!
For more information about Cancer Champions visit here
Five Wishes is a non-profit organization that helps you make a plan for uncertain times
Follow me on Instagram to get the latest updates on the podcast
Continue the conversation in my free private Facebook group, Surviving is JUST the Beginning
Join me for a Coffee Chat
Want to appear as a guest?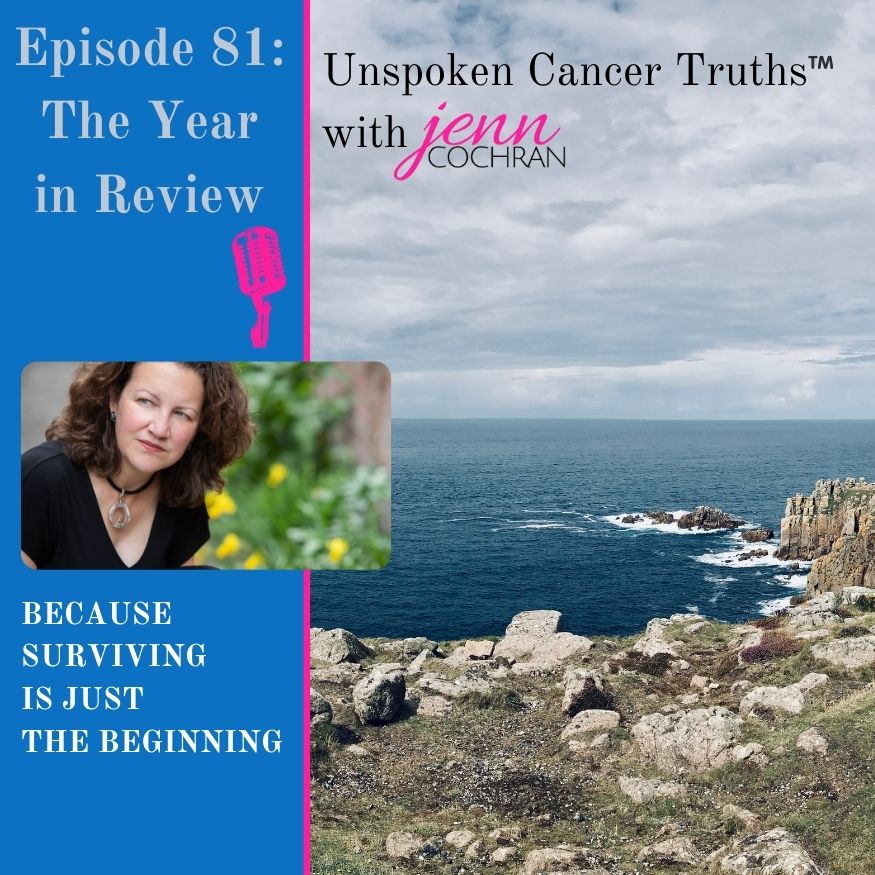 Episode 81: Unspoken Cancer Truths: The Year in Review I can't believe we are at the end of 2021! It has been another amazing year of Unspoken Cancer Truths™, and I'm so glad you've joined me along the way. In this episode, I'm recapping a snippet of each episode,...
read more